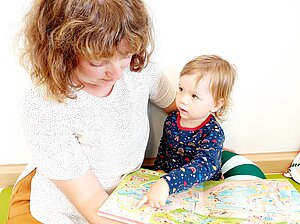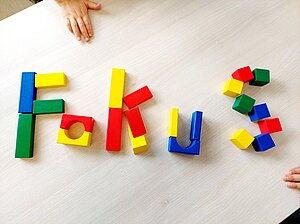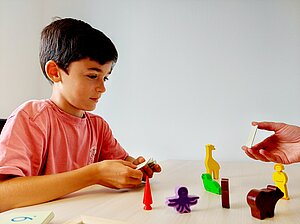 Welcome to the website of the lab for communication and language FoKuS at the University of Würzburg!
At the Chair of Special Education III – Special Education and Therapy in Language and Communication Disorders, research and teaching focus on the development of communication and language skills and the genesis of language, speech, voice and communication disorders.
In our team, speech-language pathologists, clinical linguists, psychologists, and special needs teachers investigate how communication and language disorders emerge, how they can be identified at an early stage and how affected persons can be supported specifically.
Research and teaching are based on fundamental scientific and empirical expertise as well as practical experience in educational and clinical facilities for children, adolescents and adults.
Our lab is situated at the Campus Hubland Nord of the University of Würzburg. For detailed directions to the lab, please click here.
Further information about our current studies can be found here.
If you are interested in participating in one of our studies, please contact fokus@uni-wuerzburg.de